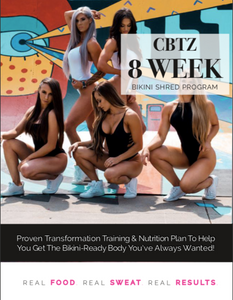 Main goal with the guide:
This guide is made for those who are ready to work really hard in order to impactful results. Strength training with focus on legs, glutes and abs. Challenge yourself and shred your body with intense cardio after every gym workout. 
Let Your SUMMER BODY SHRED begin!!
Information:

8 weeks guide

1 week split

Cardio after every gym workout

2 Workout Plans 

5 workout days + 2 active rest days per week

Weight lifting and cardio

2 Eating Plans

Shopping List

Helpful Tools For The Best Results